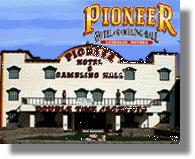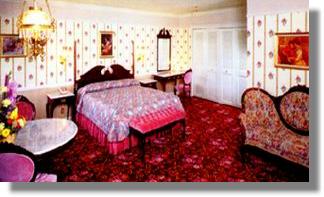 Known as the "Friendliest House on the river" this unique boutique hotel offers a perfect western style stay. The gambling halls with the rick dark wood and ornate wall coverings and sparkling chandeliers welcome you back to the old west. You can even find one-armed bandits here.

Guest rooms keeping the same motif take you back in time to Nevada's true beginnings. Comfortable and accomodating, some rooms offer a river view.

Standing 100 over the Colordao River, Pioneer's icon, River Rick is hard to miss as he waves to guests entering the property to try their luck at the only 10 times odds crap tables in Laughlin. This casino is also known to have the oldest slot club in Nevada.

Dining opportunities abound, from Granny's Gourmet serving up great steaks and seafood to the Boarding House which has an old fashion buffet and 24 hour casual dining. Try a sarsaparilla with your deli sandwich at the Fast Draw snack bar.